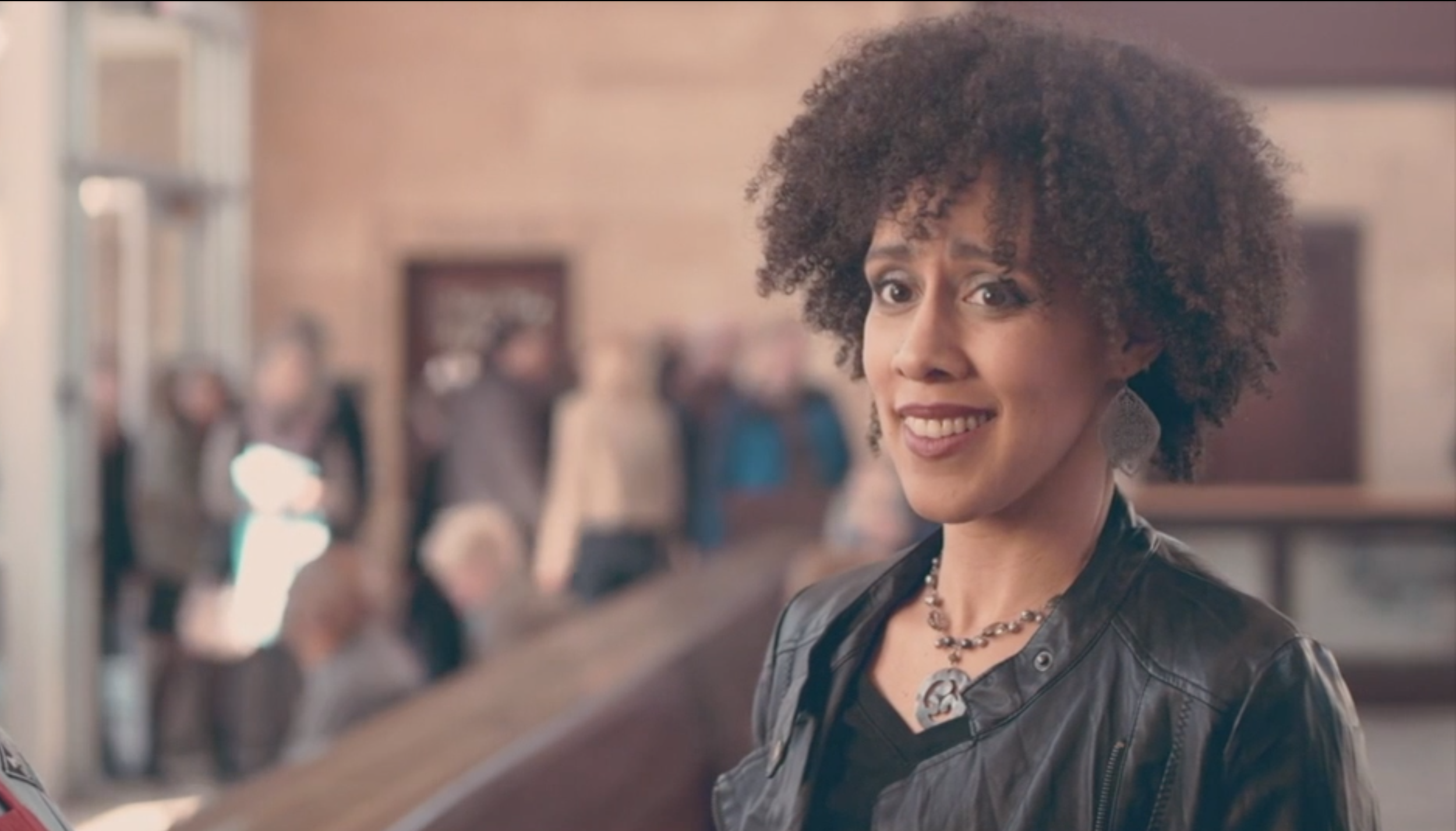 Erinn Holmes, as Lisa, in Franklin Street Station, directed by Tracy Schott.  Produced by Sue Lange, Tracy Schott, and creator/writer Santo D. Marabella.
Erinn Holmes was born and raised in Illinois.  After studying theatre at Sterling College in Kansas, she received her MFA in Acting at the University of Nebraska at Lincoln.  Erinn then went on to pursue her career in New York, working both on stage and on screen, before moving to Los Angeles in 2010.  She returned to New York in 2015.
Recent Highlights:
The short film, Twice as Good (dir. Kristian King), in which Erinn played Mrs. Tyler, premiered at the 2021 Atlanta Film Festival and was then selected by NBCUniversal and Target for their Scene in Color Film Series, running June - August 2021.  To learn more and see the film, please go to:
https://www.nbc.com/twice-as-good
https://www.rottentomatoes.com
Erinn appeared in another short film, Jump (dir. Natalia Curea), which has won numerous awards, including the Audience Choice Award at the 2021 Berlin Lift-Off Film Festival and Best Drama at the New York International Film Awards.  To learn more and view the trailer, click here.  Please also check back soon for future screening dates.
The webseries, Naysayer (dir. Michael Molina Minard), in which Erinn played a drama teacher named Mrs. Yura, was recently released online.  To learn more and view the series, please go to https://www.naysayerseries.com.
Erinn has also performed in numerous virtual play readings throughout the pandemic, including the Metropolitan Playhouse productions "The People" (dir. Alex Roe) and "Winter's Night" (dir. Rachael Langton); the Alternative Theater Company's BelieveAbility productions "Invisibility" and "Going Viral" (dir. Judy Dodd), and "Holy Corona" (dir. Kim Sharp); and the Workshop Theater's special reunion reading of Levy Lee Simon's The Guest at Central Park West (dir. Thomas Coté).
To learn more:
Scene - Franklin Street Station (TV pilot)